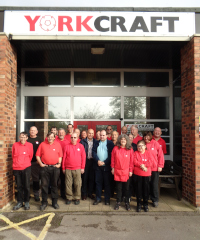 Yorkcraft - Established since 1963 as a Supported Business for people with disabilities. Using Yorkcraft would compliment your Company's commitment to operate your business in a socially responsible way. We offer experience, expertise and competitive prices in:
Collections arranged to your requirements.
And a range of other occasional activites (eg. light removal) - please contact Yorkcraft for contract negotiations.